The Benefits of Seamlessly Integrating Your AP and ERP Solutions

Terri Cunnion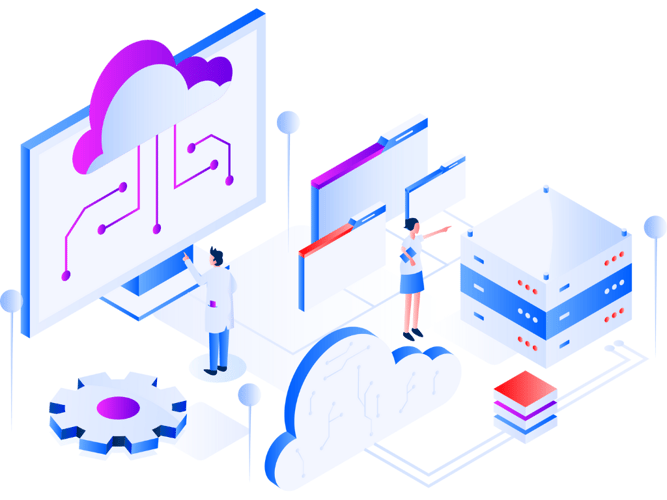 Can't live with them, can't live without them. That pretty much sums up the way that most accounts payable professionals feel about their enterprise resource planning (ERP) platform.
An ERP platform is the system of record for a business:
The source of data: purchase orders, supplier master files, accounting/general ledger tables
The encoding of the organization's policies: payment terms, approval hierarchies
The management of invoice data: invoice number, invoice amount, invoice due date, approvals, final purchase order and non-purchase order invoice posting for payment
Important stuff, no doubt.
But many ERP platforms are not fully leveraged because the accounts payable processing that touch these systems has not been optimized. Information fed into the ERP is incomplete, incorrect or not timely, processes are inefficient, and decision-makers do not have access to key variables.
Poorly integrated accounts payable with ERP solutions result in:
Processing inefficiencies:

The level of integration between accounts payable and ERP systems impacts the effectiveness of processes such as two-way and three-way matching, invoice approval, exceptions resolution, and duplicate invoice detection. Poor integration limits the percentage of invoices that can be posted straight-through, without human operator intervention. Staff waste a lot of time searching for information. And organizations are more vulnerable to compliance and security risks. What's more, auditing in an environment with poor integration between accounts payable and ERP systems requires businesses to manually consolidate data from multiple systems, which is very time-consuming and error prone.

The same volume of back-and-forth e-mail, faxes, and paper shuffling:

Poorly integrated accounts payable and ERP systems make it hard to track the status of invoices and other payables documents, and to ensure that the appropriate individuals have approved documents in a timely manner. Paper invoices can sit for days on an individual's desk, or get stuck in inter-office mail, awaiting approval. Poor integration also makes it difficult for managers to measure the effectiveness of their systems, processes, and staff, or to make fast adjustments.

Manual rekeying of data into the ERP:

Manual keying is a major contributor to the high cost of invoice processing. Poorly integrated accounts payable and ERP systems require staff to rekey data on approved invoices into the ERP, resulting in higher costs, more opportunities for errors, slower posting of invoice data, and less staff time for value-added activities.

Delayed, incorrect or incomplete data in your ERP: Synchronized data is an essential benefit of tightly integrated accounts payable and ERP systems. In an environment with poor integration, supplier and transaction data can be inaccessible by the ERP. Meantime, demand for real-time visibility into the accounts payable information has increased over the past two years for most businesses, per the Institute of Finance and Management (IOFM).
Businesses have too much riding on their ERP to risk these types of challenges. And accounts payable departments are stretched too thin to let operational inefficiencies go unchecked.
That's why more businesses are deploying invoice processing and supplier payment solutions that seamlessly integrate with their legacy ERP application or accounting software.
The benefits of ERP integration
Leading accounts payable solutions provide a single platform for digitizing paper documents, importing electronic documents in their native format (such as e-mail, fax, EDI and PDFs) from other applications, extracting key data (such as invoice number, header and line-item detail, and invoice amount), validating extracted data against existing information (such as purchase orders and proof-of-delivery documents), digitally routing unmatched invoices or those requiring approval based on pre-configured business rules, and paying suppliers in their preferred format, such as virtual card.
Importantly, leading accounts payable solutions tightly integrate with legacy ERP solutions to:
Automatically upload data to either the accounts payable system or the ERP.
Synchronize invoice metadata between the accounts payable solution and the ERP.
Transport data for streamlined processing.
Automate tasks within the ERP without the need for custom coding.
Automating the flow of data between an accounts payable and ERP provides significant benefits:
Increased efficiency. Staff no longer need to double key information on approved invoices into an ERP or waste lots of time toggling between systems trying to hunt down information.
Improved staff productivity. Integration and data transports keep processes moving.
Fewer downstream errors. Real-time data validation enabled through the synchronization of invoice metadata and bidirectional data transports reduces downstream errors and issues.
Enhanced visibility. Data is delivered downstream faster, and with less chance of errors.
Streamlined compliance. Automating the entire receipt-to-pay cycle with a seamless digital solution ensures consistent, systematic compliance with established policies and procedures.
Greater scalability. Fewer manual processes mean a department can efficiently scale.
You cannot live without your ERP system. So why not integrate it with an accounts payable solution to extend its value through better business outcomes and enhanced visibility into financial data?