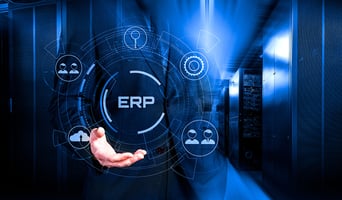 NORRISTOWN, PENNSYLVANIA, UNITED STATES, October 21, 2021 /EINPresswire.com/ -- ActiveWorx, Norristown, PA, 10/21/2021 – News release content. 
ActiveWorx, a leading financial software firm, announces the addition of new SAP connectivity options for customers using SAP HANA and SAP ECC. SAP is the leading ERP system for a large market segment, and ActiveWorx now offers multiple integration options to support SAP customers.
CIO of ActiveWorx Daphne Bogert states, "A significant portion of our customer base is currently using SAP, but many of our customers are conglomerates who have multiple ERP platforms. Our application is targeted to serve complex customers, and it is not unusual for us to have connectivity to more than five disparate accounting systems at a single customer. Real-time connectivity is critical as we begin migrating customers to take advantage of real-time payments."
ActiveWorx's current SAP customers may continue with their integration process or may choose to upgrade. ActiveWorx has partnered with certified SAP partner VersaFile to provide proven capabilities far beyond simple data integration. As the world continues to shift to digital solutions in an effort to eliminate paper, the new connectivity options will be essential to helping customers take advantage of ActiveWorx AP automation and payment optimization technologies.
With a record-breaking rise in mergers and acquisitions of the past 18 months, and the growing need for optimized B2B payments, the ActiveWorx SAP Connector will reduce time-to-implementation, increase cost savings, and greatly improve vendor relationships for customers.
ActiveWorx is a leading financial transformation platform that helps large organizations connect legacy systems to the modern world of AP processing, payments, and vendor management. ActiveWorx provides a complete and comprehensive invoice-to-pay, vendor management, and B2B payments platform supported by best practice expertise. Visit www.https://activeworx.com/ (link is external) for more information.
VersaFile® is a Vancouver-based technology services and software company providing intelligent content and process automation solutions. Their extensive experience with ECM and Integrated SAP solutions, combined with a focus on intelligent automation, has allowed them to help today's organizations in their Digital Transformation and Automation journey.