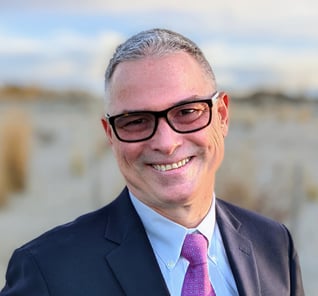 NORRISTOWN, PA, December 15, 2021 – ActiveWorx, a global leader in financial automation, announced today that Mark Elliott has joined the company as Vice President of Product and Information Security, spearheading the expansion of the company's financial services capabilities.
Elliott will have responsibilities as the Chief Product Officer (CPO) and Chief Information Security Officer (CISO) leading the company's products while ensuring the platform, services, and internal processes exceed customer expectations for data security and compliance.
Elliott brings to ActiveWorx a proven track record of developing innovative products with a passionate focus on quality and customer satisfaction. Elliott will report to ActiveWorx President and CEO Marty Michael.
"I am excited to be joining ActiveWorx as it enters this new era of financial service automation -- particularly supply chain finance and modernized payment methods such as virtual card (vCard) and real-time payments using ISO20022 messaging," Elliott commented. "ActiveWorx has a unique opportunity to transform how businesses perform B2B commerce in the digital world."
"I am very pleased to welcome Mark to ActiveWorx," Michael said. "Mark is a talented and seasoned executive with more than 25 years of experience building and operating world-class financial services products and platforms. I'm confident that he will play a key role in expanding our financial services capabilities, creating an exceptional experience for clients, and driving our business forward."
Prior to ActiveWorx, Elliott spent four years leading fintech companies specializing in real-time payments and open banking. He served as co-founder and Chief Product Officer of PRM Payments, which later merged with PayFi, a real-time payment processor. Elliott served as Chief Product Officer at PayFi supporting the company's success in connecting one of the first community banks to The Clearing House RTP® network. Before co-founding PRM Payments, Elliott served in executive leadership roles at FIS, CIT Group, and the NYCE Network. He began his career with MasterCard.
About ActiveWorx
ActiveWorx is a leading provider of financial transformation solutions that help companies optimize mission-critical business functions. The company's comprehensive capture-to-pay platform, ActiveWorx, automates supplier onboarding, invoice processing, and supplier payments, and is supported by fast implementation, flexible deployment, and trusted industry experts. ActiveWorx has successfully transformed business operations for leading clients within banking, insurance, retail, manufacturing, distribution, and logistics. Learn more about ActiveWorx at www.activeworx.com.